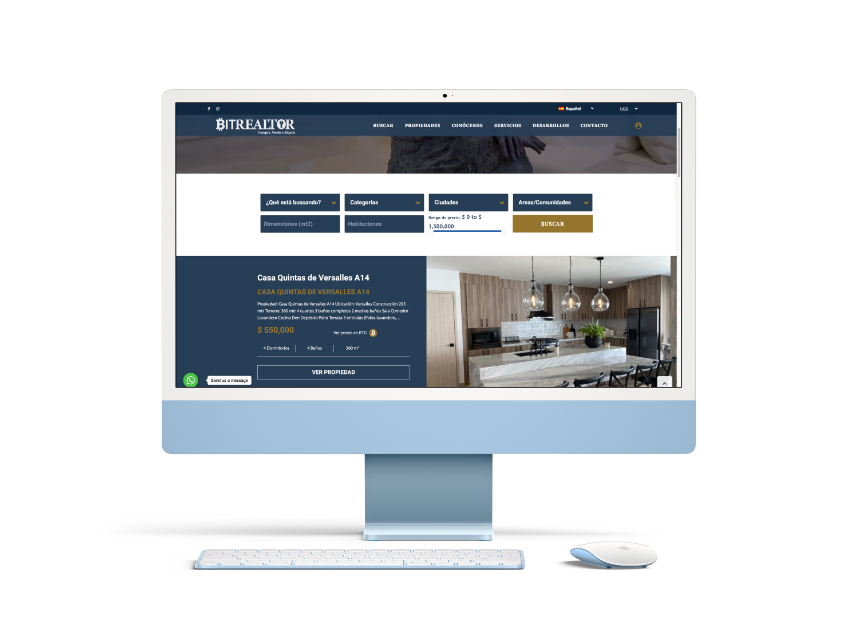 Pages for the Real Estate Industry
The impact that the real estate sector is having has increased exponentially in recent years, with the advancement of technology, so having a web page where you can publicize the different properties that you have available for rent or sale is of paramount importance today. In addition, it can be a very useful tool to attract potential buyers or use the platform as a marketplace so that more people can use your page as a means of selling their properties, increasing your profits.

Images and location of the properties to attract the potential buyer.

Properties available 24 hours a day, 7 days a week.

Fluid and constant communication with web users.
Attracting users nationally and internationally.
Request Web Services Consulting